bCisive is your solution for easy, compelling visual presentation of your thinking, and for faster and easier decisions in the workplace.
Take a quick tour of the highlights:
Get all relevant considerations together in a single workspace
bMaps let you organise all your thoughts and information in one place when presenting your ideas or thinking through a decision. Lay out the question, the options, their pros and cons, and your arguments for and against. Add links to supporting documents, websites and evidence for your claims.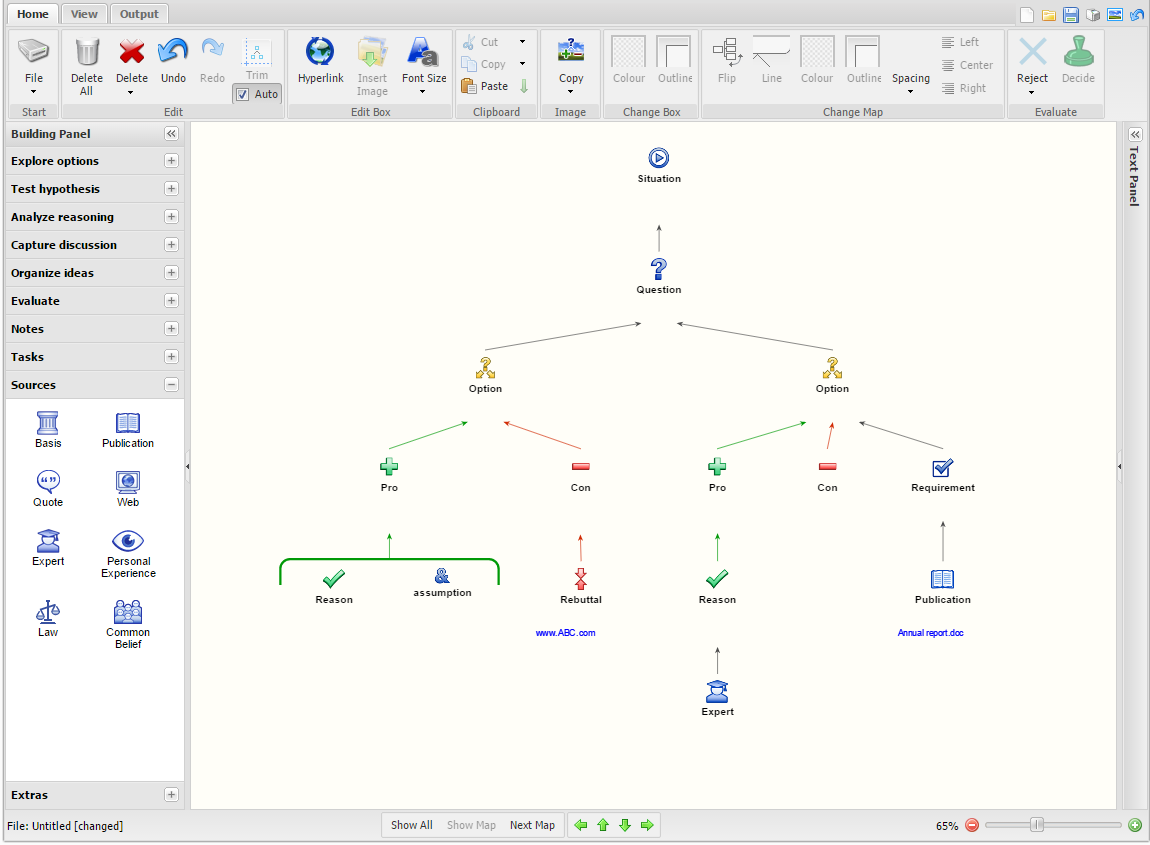 Click on the image to enlarge.
Bring the power of visualization to complex deliberations
bCisive takes advantage of our ability to grasp and make sense of information much faster and more easily when it's visually presented. A bMap gives a fast overview of the scope and structure of even the most complex deliberations; improves shared understanding of the problem; and makes productive collaboration easier.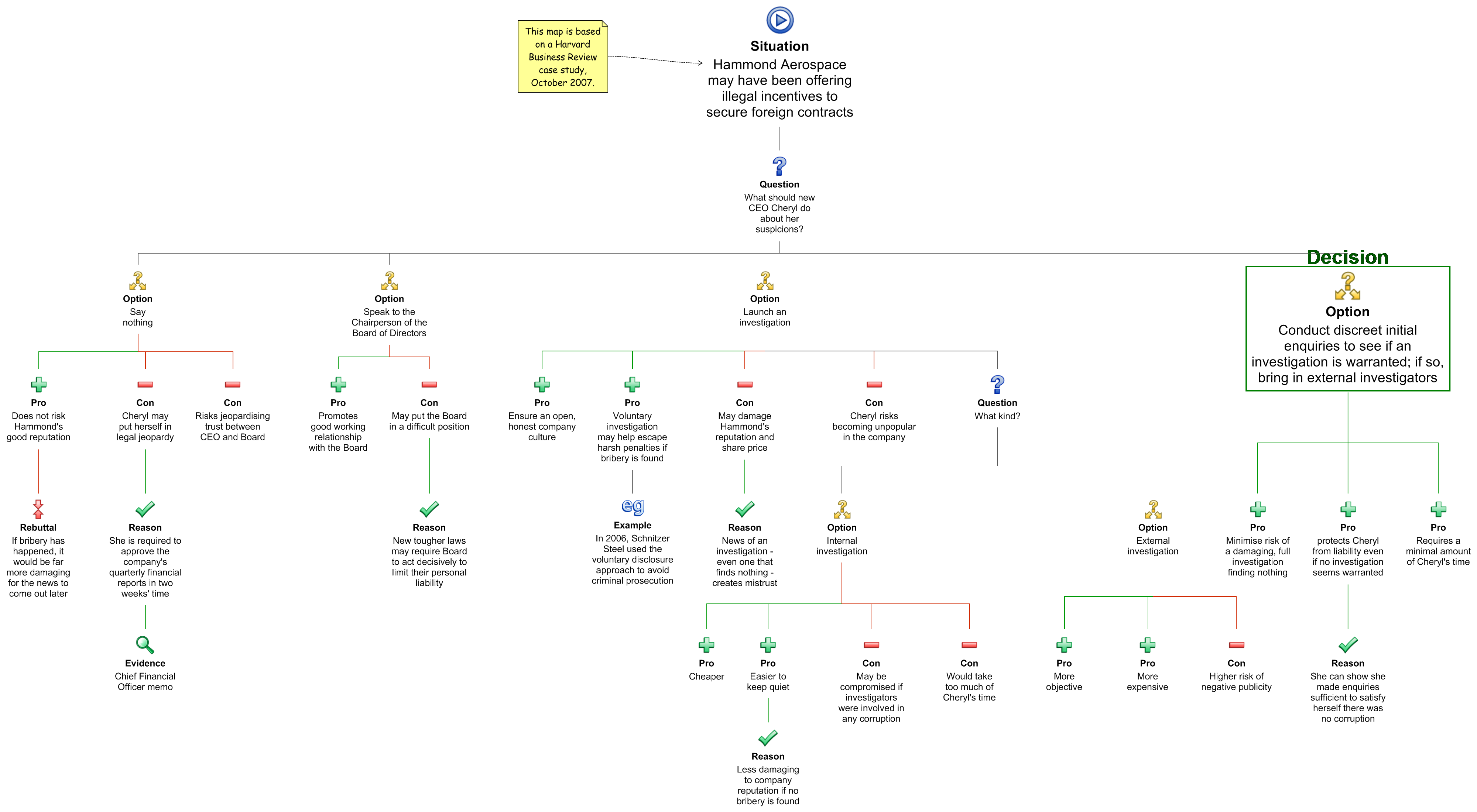 Click on the image to enlarge.
Bring more rigour to the decision process
A bMap's visual structure makes your reasoning clear and explicit, helping you analyse the problem more rigorously. Assumptions and unsupported claims are obvious, and it's easier to spot gaps in your thinking and even new options for consideration. Be confident that you've addressed all relevant issues and made the best decision or proposal.

Enjoy the ease of use
Get going with bCisive really quickly. Build your bMap using elements based on familiar concepts like Questions, Options, Pros, Cons, Ideas and Evidence. Just drag-and-drop them together to create your map, which automatically adjusts as you work. Capture new ideas on the fly, making the most of your collaborators' input.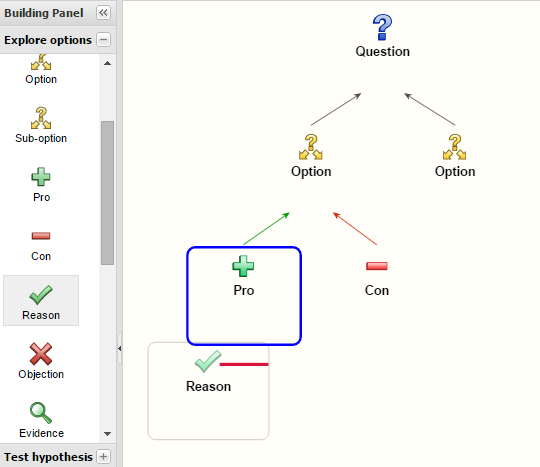 Share thinking with others
bCisive gives you options for communicating proposals, decisions and reasoning with clarity.
Print or project the bMap itself for concise, visual impact.
Export it as a high-quality image to enhance written reports or presentations.
Email it as a link to a bMap Bundle, together with its supporting documents.
Here's what the bMap Bundle viewer looks like: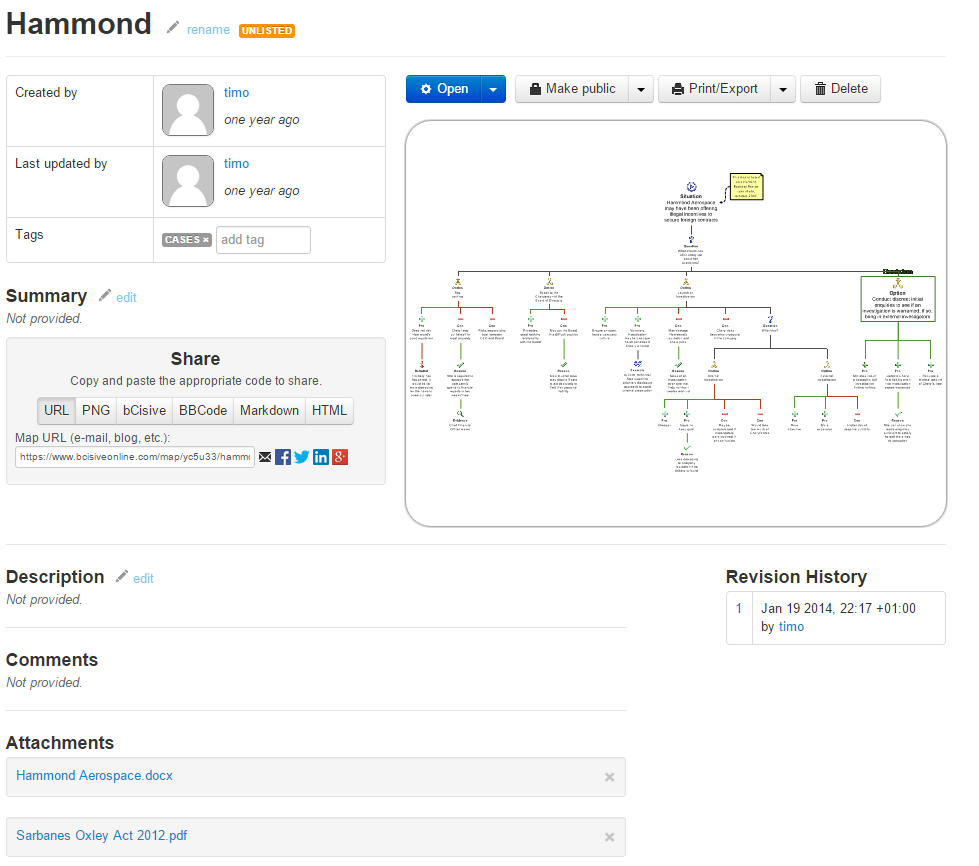 Get the thinking on record
Archive more than just the final decision. Your bMap stands as a record of all options considered, and the reasoning that led to the decision. Justify your past decisions more easily; avoid rehashing the same issues next time; and improve organisational memory.
If you need it in text form, use the Decision Summary feature to generate an automatic summary of your chosen solution and the reasons behind it. Export the summary into other work for elaboration.