The method Critical Thinking with Rationale (CTwR) comprises a complete teaching and training set, available in both English and Dutch.
First an overview of critical thinking (sub-) skills that are addressed by CTwR: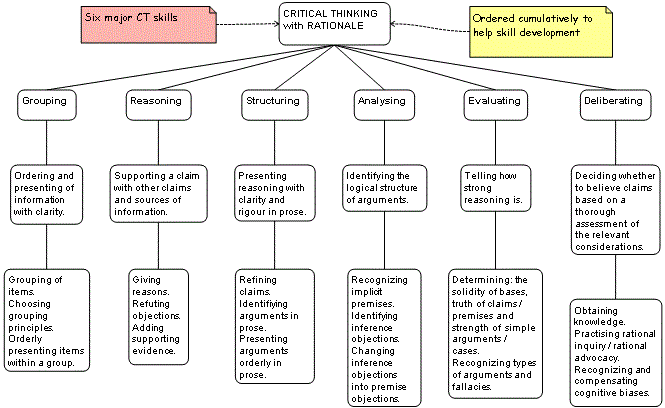 CTwR includes the following materials:
– Software: Rationale. Rationale is the tool to make argument maps. To see why it it is important to make argument maps for the development of critical thinking skills click here.
– Three huge, detailed Tutorials providing scaffolded practice, with tons of interactive exercises of increasing difficulty and quizzes, to be made by using Rationale.
– in Rationale Extra: the e-book: Critical_thinking, Reasoning and Communicating with Rationale – including a Self-study Guide – available in print here.
Click on image for the contents of the book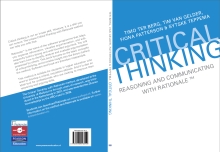 – Several free downloadable Guides and other resources for teachers in primary, secondary and tertiary education with activities, examples, templates for  dedicated courses Critical Thinking and for using Rationale across the curriculum.
Available for teachers & lecturers using Rationale Extra:
Course designs, lots of exercises / homework assignments with model answers, hand-outs, tests / exams.
26 Powerpoint presentations for interactive lessons in which Rationale and the system of concepts of the book are completely integrated (level: College and University).
Checklists and Feedback forms
Teacher`s handbook
Users of the method have made a `community of practice` consisting of teachers/trainers working with CTwR and share their materials (exercises with model answers, course designs, and so on).
For an overview of the entire method in one picture, see hereunder or click here .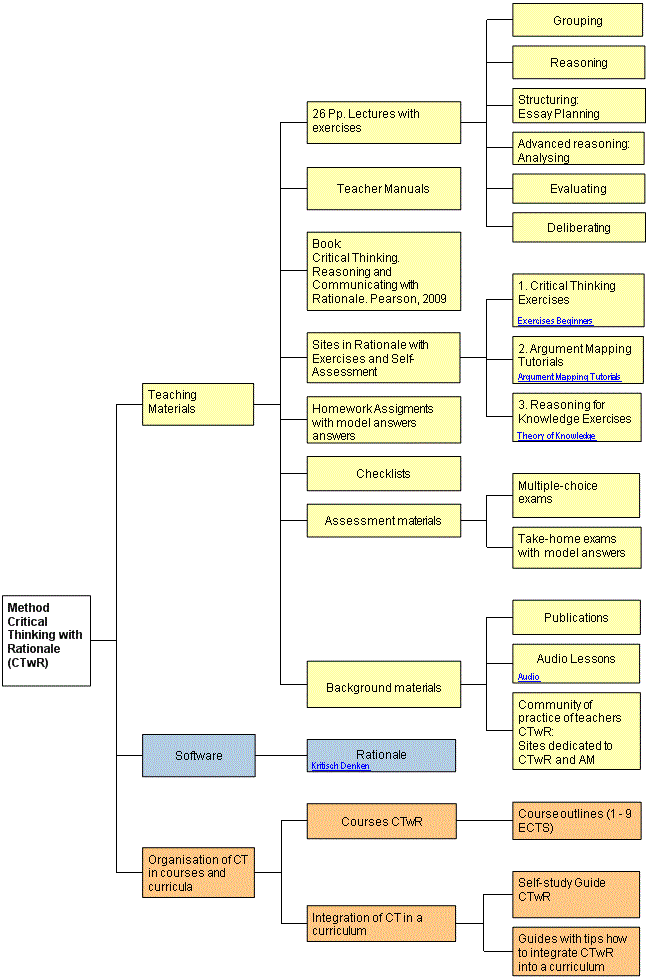 Next: Go to Examples CTwR